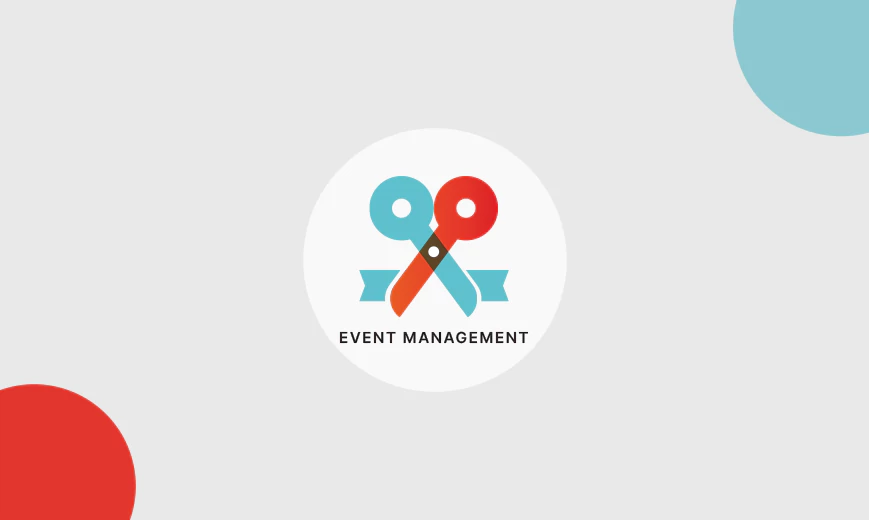 Welcome to Marketing Bee, your trusted partner for extraordinary event management services. We are passionate about creating immersive experiences that leave a lasting impact on your audience. With our comprehensive range of event planning and execution expertise, we take your vision and transform it into a seamlessly orchestrated event that surpasses all expectations. Join us as we dive deep into the world of event management, exploring the step-by-step process of each individual service and the numerous benefits it brings to your brand.
By choosing Marketing Bee for event management, you benefit from their comprehensive services, expertise, reputation enhancement focus, and dedication to creating events that make a lasting impact.
How It Works & How We Do It
Event management is a strategic process of planning and executing events that require meticulous attention to detail and creativity. At Marketing Bee, our event management services begin with in-depth planning, where we identify your event's unique objectives and audience. From there, we bring our comprehensive range of event planning and execution services into action, ensuring that every aspect is flawlessly managed. Our approach blends expertise with creativity, resulting in unforgettable and seamless event experiences. We also emphasize strategic promotions, crisis management, and reputation enhancement to safeguard and improve your brand's image through successful events. With Marketing Bee as your event management partner, you can trust us to create events that not only run smoothly but also leave a lasting impact on all attendees. We are dedicated to elevating your brand through exceptional event experiences.
"Event management is the art of creating memorable experiences."
Our comprehensive range of services covers every aspect of event planning and execution, trade show management, promotions and giveways, event measurement and reporting, media relation, crisis communications, reputation management, influencer relations, publicity stunts ensuring a seamless and memorable event journey.
Event Planning and Execution: The Foundation of Success
At Marketing Bee, we believe that a solid foundation is essential for any successful event. Our experienced event planners work closely with you to understand your goals, target audience, and desired outcomes. Through in-depth consultations, we gather valuable insights into your brand's essence and objectives. This enables us to develop a comprehensive event plan that encompasses every aspect, from selecting the perfect venue to managing budgets, logistics, scheduling, and vendor coordination. With meticulous attention to detail, we ensure that no stone is left unturned in creating an event that aligns with your brand identity and captivates your audience.
Trade Show Management: Connecting Your Brand with the Market
Trade shows provide an unparalleled opportunity to connect businesses with their target market. At Marketing Bee, we specialize in trade show management, bringing your brand to the forefront of industry exhibitions. Our dedicated team handles all aspects, from booth design and setup to logistics coordination, exhibitor registrations, and marketing strategies that maximize your brand's visibility and engagement during the event. With our expertise, you can confidently showcase your products, services, and innovations, while forging valuable connections with industry professionals and potential customers.
Promotions and Giveaways: Creating Buzz and Memorable Moments
In a crowded marketplace, it's essential to stand out and create a lasting impression. Our promotions and giveaways service is designed to do just that. We develop creative strategies that amplify your brand's visibility and generate excitement among event attendees. From designing eye-catching promotional materials to sourcing unique and branded merchandise, we ensure that your promotions and giveaways create a buzz and leave a lasting impression. By aligning these efforts with your brand's messaging and values, we create memorable moments that enhance brand recall and build positive associations with your target audience.
Event Measurement and Reporting: Uncovering Insights for Future Success
Data is the driving force behind informed decision-making. At Marketing Bee, we understand the importance of event measurement and reporting. Our dedicated team employs robust techniques to track key metrics, evaluate event success, and provide you with comprehensive reports and insights. These reports go beyond mere numbers, allowing you to assess the effectiveness of your event, measure ROI, and uncover valuable insights for future event planning and marketing strategies. With our data-driven approach, you can make informed decisions and continuously improve the impact of your events.
Media Relations: Amplifying Your Event's Reach and Impact
Media coverage plays a pivotal role in enhancing the visibility and reach of your event. At Marketing Bee, our skilled media relations team establishes strong relationships with journalists, bloggers, and influencers to secure impactful media coverage. We craft compelling press releases, organize media briefings, and facilitate media partnerships that generate buzz and drive media attention towards your event. By strategically positioning your brand and event through media channels, we ensure that your message reaches a wider audience, maximizing the impact and success of your event.
Crisis Communications: Navigating Challenges with Professionalism and Care
In the world of events, unexpected challenges can arise at any moment. At Marketing Bee, we understand the importance of effective crisis communication. Our dedicated crisis communications team is trained to handle any unforeseen situations swiftly and effectively, ensuring that potential crises are managed professionally. From developing crisis management strategies to providing real-time communication support, we ensure that your event's reputation remains intact, minimizing any negative impact on your brand. With our expertise and proactive approach, you can navigate challenges with confidence, knowing that your event is in capable hands.
Reputation Management: Safeguarding and Enhancing Your Brand's Image
A strong brand reputation is paramount to success. At Marketing Bee, we prioritize safeguarding and enhancing your brand's image throughout the event planning and execution process. Our team closely monitors online and offline channels, addressing any concerns, feedback, or queries promptly. By engaging in meaningful interactions with event attendees, we help you build a positive brand image and foster strong relationships with your target audience. Through strategic brand messaging and consistent brand representation, we ensure that your event leaves a lasting impression that resonates long after it concludes.
Influencer Relations: Harnessing the Power of Influencer Marketing
Influencers have become powerful voices in shaping consumer opinions and behaviors. At Marketing Bee, we leverage the power of influencer marketing to amplify the reach and impact of your event. Our team identifies relevant influencers in your industry and cultivates authentic relationships with them. By collaborating with influencers, we create compelling content, drive engagement, and expand your event's reach to their loyal followers. Whether it's through influencer partnerships, guest appearances, or social media activations, we harness the power of influencers to enhance your event's visibility and generate meaningful connections with your target audience.
Publicity Stunts: Sparking Creativity and Generating Excitement
Sometimes, events call for that extra spark of creativity and attention-grabbing moments. At Marketing Bee, we specialize in conceptualizing and executing publicity stunts that create buzz and leave a lasting impression on your target audience. Working closely with you, we develop innovative ideas that align with your event's objectives and brand identity. These carefully crafted stunts generate excitement, generate media attention, and create a buzz both online and offline. With our expertise in orchestrating memorable publicity stunts, your event becomes an unforgettable experience that sets your brand apart from the competition.
At Marketing Bee, we are dedicated to delivering exceptional event management services that elevate your brand and create unforgettable experiences. From meticulous planning and flawless execution to strategic promotions, crisis management, and reputation enhancement, we handle every detail with expertise and creativity. Trust us to make your event a resounding success, leaving a lasting impression on all attendees. Let us take the lead in crafting extraordinary events that elevate your brand and make a lasting impact. 
Your email address will not be published. Required fields are marked *